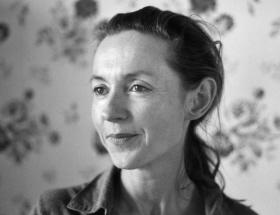 I live in Scotland and London, am married with two daughters. News of my life and views of contemporary culture can be found in various newspapers and magazine including The Scotsman and The Guardian and others. I also write occasionally for The Northern Times in Sutherland that includes reports of activity related to the action group my husband and I helped establish in our local community to protest and disable the shocking proliferation of wind turbines in the North East of Scotland that are dividing societies, killing off local industry and tourism, and defacing the landscape we all love and that is part of our birthright.
Further writing related to this activism can be found here.
I was born in New Zealand and have links to the literary community there via my work and writing about Katherine Mansfield, link to KM Society here, a writer who, in ways I can also understand, felt both far away from and also irresistibly connected to the place of her birth. An exploration of that sort of split self can be found in my extended essay "My Katherine Mansfield Project", as well as in the Cahier "Going Bush" and a number of essays and writing that relate to these themes – including a recent review of "Katherine Mansfield's Wellington" by Yska Redmer, "Waters, Winds, etc – confirm (New Zealand Books 2018 link to full piece) and  pieces in the New York Review of Books and Brick and PN Review Magazines. (link) My novel set in the Highlands of Scotland,"The Big Music" won the 2013 New Zealand Book of the Year Award – to my mind a complete acknowledgement of both my New Zealand and Scottish heritage in that award's understanding of Maori whanau –  as embodied by seven generations of a Highland family. For that reason this is an award that means a great deal to me.